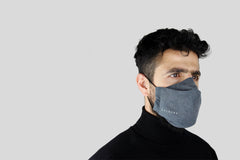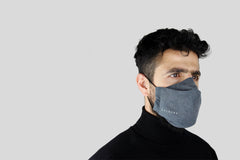 Bet ty und 2500 Personen lieben unsere Backpack Melbourne PU matt black
Backpack Gothenburg II PU matt black large
$161.77
$129.39
( Du sparst

$32.38

)
Inkl. MwSt. + kostenloser Premiumversand
The Gothenburg II is the successor to the Gothenburg I rolltop backpack. Like its pioneer, this is also a real space saver. The minimalistic, matt black look of the waterproof outer material is striking. This elegant roll top backpack accompanies you every day. Whether to the office, to the university or in the evening to the gym. Multifunctional and equipped with a large main compartment which can be closed with a waterproof zipper. A laptop compartment for up to 16 inch devices, two small mesh compartments for chargers, pens or smaller pieces of equipment as well as an easily accessible inside pocket for important utensils offers the backpack full organization. The back and shoulder straps are sufficiently padded if there is a lot to carry. The elastic chest strap maintains stability not only when cycling. From the outside, the backpack can be rolled or folded as usual. The recycled buckle and the solid nylon belt, which is used in the automotive industry, ensure the strength of the lock.
Roll top closure with solid nylon strap
Large main compartment
Laptop compartment for ~ 16" (Apple, Ultrabook)
3 small inner compartments
Dimensions: H 62 cm (open) / H 49 cm (closed) x L 30 cm x W 13 cm
Volume: 25 liters
Outer material: polyurethane
Inner material: recycled polyester
Water-repellent zipper
Padded back
Adjustable shoulder and chest straps



Vielleicht gefällt dir auch...
DAS WIRD DIR AUCH GEFALLEN