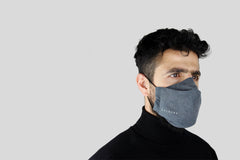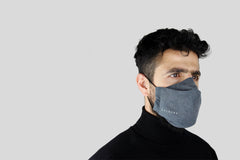 Bet ty und 2500 Personen lieben unsere Backpack Melbourne PU matt black
Backpack Seattle neoprene deep blue-black
$140.19
$97.07
( Du sparst

$43.12

)
Inkl. MwSt. + kostenloser Premiumversand
The Seattle backpack stands out with its minimalist and modern design and impresses with its shape. Versatile, Seattle is suitable for a weekend trip, a meeting in a coffee shop or in the office. The large main compartment can be opened or closed from anywhere with two waterproof zippers. Small utensils can be stored from the outside in the hidden front pocket under the elastic band, which gives the backpack that certain look. Inside there is a laptop compartment for devices up to 13 inches. With two small mesh compartments for chargers, pens or smaller pieces of equipment and an easily accessible inside pocket for important utensils, the backpack is easy to organize. The back and shoulder straps are sufficiently padded if there is a lot to carry. The fixed shoulder straps made of robust nylon, which is used in the automotive industry, ensure a firm hold.
Large opening with 2 zippers
Large main compartment
Laptop compartment for ~ 13" (Apple, Ultrabook)
1 small front pocket
3 small inner compartments
Dimensions: H 35 cm x L 26 cm x W 16 cm
Volume: 15 liters
Outer material: neoprene
Inner material: recycled polyester
Water-repellent zippers
Padded back
Adjustable shoulder straps

and recycled buckles



Vielleicht gefällt dir auch...
DAS WIRD DIR AUCH GEFALLEN